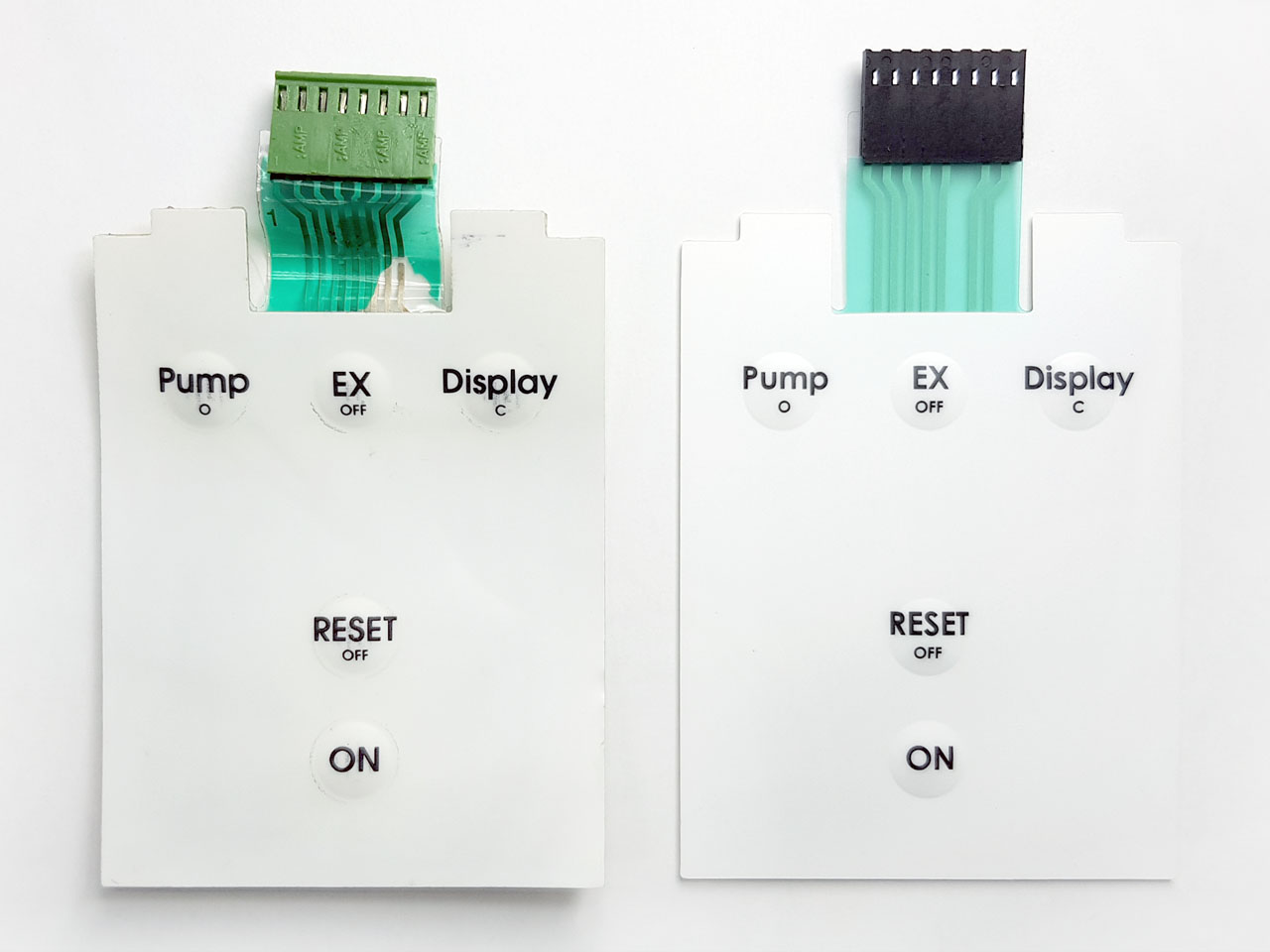 Reverse-Engineering Service Parts
Need to repair service parts by replacing some old membrane switches but lack the drawings? Never fear, our skilled designers are able to recreate existing parts as long as there is a sample to examine.
Transfer Parts
We have the capability to adapt other manufacturers' films and toolings for our usage, hence we are able to help you save costs by re-using existing films and toolings you already own (as long as they are still in good condition).
Bespoke Design Service (NEW!)
Do you have a vision for your membrane switch but are unsure of how to achieve it? Let us assist you! Simply let us know your technical and aesthetic requirements and let our designers and engineers produce the part for you. Using our bespoke design service, you can get a functional prototype to spiff up your design proposal, or try out a variety of designs to see what suits your requirements best. Enquire now for more details!